Cool Smartphone Apps
Want to be creative, funny, and memorable?
Try using these smartphone apps to spruce up your social media.


Get Creative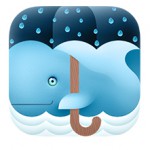 Waterlogue (IOS, $2.99) is an app that converts your images into a beautiful watercolor, right before your eyes. This rather "blah" snapshot of Grafton Street in Dublin was transformed into a lovely watercolor image.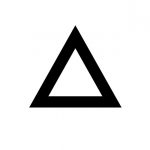 Prisma (IOS and Android, FREE) is an app with various filters that transform your images into artworks using the styles of famous artists, such as Munch, Picasso, and Mondrian. Here's an iPhone selfie I captured in front of St. Patrick's Cathedral in Dublin. I like the Prisma version much better. If you don't like the default Prisma logo showing up on your images, here's a way to turn it off.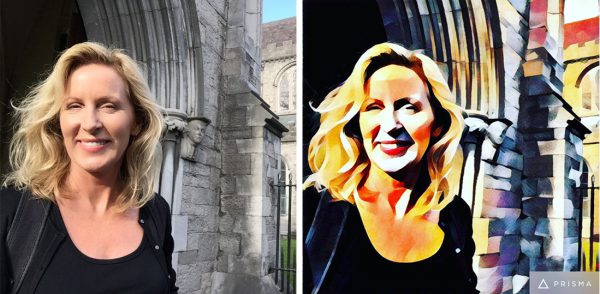 Fix Things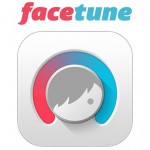 Facetune (IOS and Android, $3.99) is an app that allows you to swipe over imperfections with a touch of the finger on a tablet or smartphone screen, resulting in a subtle (or not-so-subtle) enhancement to your images.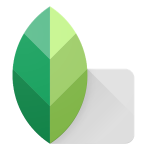 Snapseed (IOS and Android, FREE) has tools and filters galore to enhance your images.
Create Videos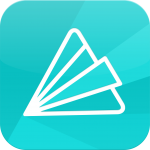 Animoto (Online, IOS, and Android – check out the pricing for a monthly subscription) Strange name, great app for creating professional-looking videos in minutes – seriously! Animoto is a cloud-based video creation service that produces video from photos, video clips, and music into video slideshows. I created this video in the Animoto 1:1 template that plays in 16:9 aspect ratio (HD) with a middle square that plays perfectly on Instagram.

Create Layouts and Videos
Diptic Photo Collage (IOS and Android, FREE) When one photo just isn't enough, you need Diptic for layouts and quick animations/videos with music. It's so fun and easy to use! I like the square format – makes it easy to share on Instagram.

Create and Search for Gifs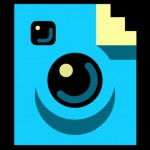 Giphy Cam (IOS, FREE) Record your life as a series of GIFs, then add some filters or special FX and share the best moments of your day via text or social media.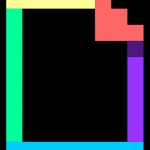 Giphy (IOS and Android, FREE) The world's largest library of animated GIFs. A simple, fast way to search and share GIFs across all of your favorite social channels.
Use Text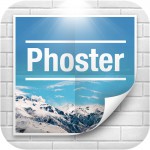 Phoster (IOS, $1.99) The app creates posters and invitations that look like they were professionally designed, you provide the images. There are hundreds of different templates, all tastefully done and easy to modify.
Use Text and Music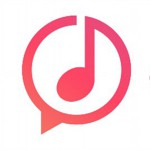 Ditty (IOS and Android, FREE) Type any words you want, pick your music, and Ditty sings your message for you! I added in my own slow motion video on this one.
Happy Friday from Erin Manning on Vimeo.
Protect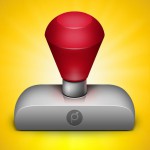 iWatermark+ (IOS and Android, $3.99) Watermarking your images is a fast and easy way to save you time and potential legal angst by protecting your images with text, graphics, a signature or QR watermark before posting them online.